Fresh Banana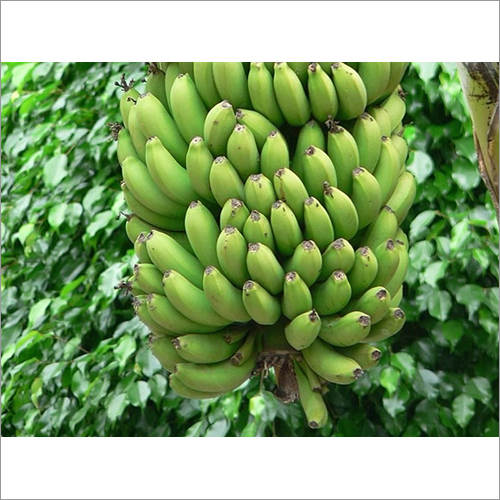 Fresh Banana
Price And Quantity
Box/Boxes

200.00 - 400.00 INR
Product Specifications
Product Description
We are distributing an optimum range of Fresh Banana. It is harvested in a natural and hygienic plantation. This banana contains vital nutrients to control your blood sugar level. It is helpful for weight loss as it contains powerful antioxidants. It is easy to peeled and fight with cancer-causing free radicals in your body. Fresh Banana is useful to promote the probiotic bacteria and improve nutrient absorption. It alleviates the symptoms of constipation and other stomach syndrome.
Packaging Details:
1 Container-1540 Boxes (Have two Packaging Box Size- 7/kg and 13/kg)
FAQ:
Q: How should I store fresh bananas?
A: Store fresh bananas at room temperature until they ripen. Once they are ripe, you can extend their shelf life by storing them in the refrigerator. However, the skin may turn brown in the fridge, but the fruit inside will remain good.
Q: How can I ripen bananas quickly?
A: To ripen bananas faster, you can place them in a brown paper bag with an apple or a tomato. These fruits release ethylene gas, which speeds up the ripening process. You can also use a warm and dark place to encourage ripening.
Q: What are the signs that a banana is ripe and ready to eat?
A: Ripe bananas are yellow with some brown speckles on the skin. They should yield slightly when you press them gently. Overripe bananas will have more brown spots and may be too soft.
Q: Can I still eat bananas when they have turned brown on the outside?
A: Yes, bananas with brown or even blackened skins are still safe to eat. While the appearance may not be as appealing, the fruit inside is often sweeter and suitable for baking or smoothies.
Q: Are green bananas edible?
A: Green bananas are not as sweet as ripe ones and have a starchy taste. They are often used for cooking, like in dishes such as plantains, but you can eat them if you prefer a less sweet taste.
Q: How long do fresh bananas last?
A: The shelf life of fresh bananas depends on their ripeness and how you store them. Unripe bananas can last around 2 weeks at room temperature. Ripe bananas, if stored in the refrigerator, can last for several days to a week.
Q: Can I freeze fresh bananas?
A: Yes, you can freeze bananas. Simply peel and slice them, then store in an airtight container or a freezer bag. Frozen bananas can be used for smoothies or baking.
Q: Are there any health benefits of eating bananas?
A: Yes, bananas are a good source of vitamins and minerals, including vitamin C, vitamin B6, and potassium. They are also high in dietary fiber, which can aid in digestion. Bananas are a healthy and convenient snack option.
Q: How can I prevent bananas from turning brown too quickly?
A: To slow down the browning process, you can separate the bananas from the bunch and wrap the stem ends in plastic wrap or aluminum foil. Keeping them in a cooler place can also help extend their freshness.
Q: Can I use overripe bananas in baking?
A: Overripe bananas are great for baking, as they are sweeter and add moisture to recipes. You can use them in banana bread, muffins, pancakes, and more.
Trade Information
Cash in Advance (CID)

10 Per Week