Fresh Mango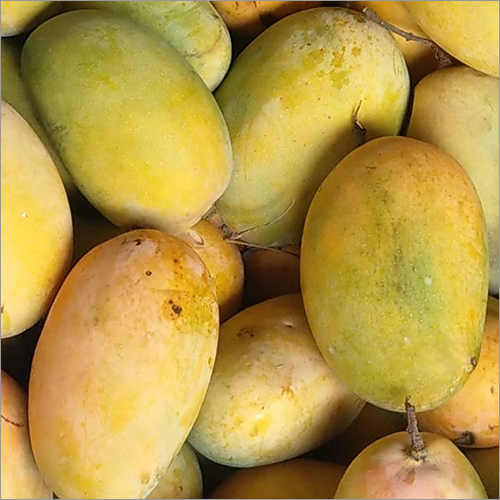 Fresh Mango
Price And Quantity
Metric Ton/Metric Tons

50
Metric Ton/Metric Tons

200.00 - 500.00 INR
Product Specifications
Product Description
We are acclaimed in presenting a huge array of Fresh Mango. It is helpful to fight with cancer growth cells. This mango is enriched with Vitamins to make a clear skin, maintain a good cholesterol level and healthy for eyes. It is high in fibre and contains folate to form a blood vessel. Fresh Mango is rich in beta-carotene which is responsible for the yellow-orange color of the fruit. It is used to make beverages, shakes, sweet dishes, ice-creams, smoothies, etc.
Frequently Asked Questions:
Q. How do I select a ripe mango?
Ans: Look for a mango that is slightly soft to the touch but not mushy. The color should be mostly yellow with a red or orange blush, depending on the variety. A ripe mango will also have a sweet aroma at the stem end.
Q. What are the different varieties of mangoes?
Ans: There are many varieties of mangoes, but some common ones include Ataulfo (Honey or Champagne mango), Kent, Tommy Atkins, Alphonso, and Haden. Each has its unique flavor, texture, and appearance.
Q. How do I ripen mangoes?
Ans: To ripen mangoes, place them in a paper bag at room temperature. You can also put them in a fruit bowl with other ripe fruits like bananas, as the ethylene gas they emit will help speed up the ripening process.
Q. How can I store ripe mangoes?
Ans: Once a mango is ripe, store it in the refrigerator to extend its shelf life. You can also peel and cut the mango into chunks and freeze them for later use.
Q. How do I cut a mango?
Ans: To cut a mango, first slice off both ends to create a stable base. Then, use a knife to peel the skin from top to bottom, following the curve of the mango. Next, cut the mango flesh away from the large, flat pit. You can then slice, dice, or chop the mango as desired.
Q. Are mangoes healthy?
Ans: Yes, mangoes are nutritious. They are a good source of vitamins and minerals, particularly vitamin C and vitamin A. They also contain dietary fiber and antioxidants. However, they are relatively high in natural sugars, so it's best to consume them in moderation.
Q. Can I eat the mango skin?
Ans: While the skin of a mango is technically edible, it's often tough and can be bitter, so most people prefer to peel the mango before consuming it.
Q. What dishes can I make with mangoes?
Ans: Mangoes can be used in a variety of dishes, including fruit salads, smoothies, salsas, chutneys, desserts like mango sorbet, and as a topping for yogurt or ice cream. They are also delicious in savory dishes such as curries and salads.
Q. How do I know if a mango is overripe or spoiled?
Ans: An overripe or spoiled mango may have wrinkled skin, dark spots, or an off-putting odor. If it's mushy to the touch and smells fermented, it's likely too ripe to eat.
Q. Can I freeze mangoes?
Ans: Yes, you can freeze mangoes for later use. Simply peel and chop the fruit into chunks, then place them in an airtight container or freezer bag. They can be used in smoothies or desserts directly from the freezer.
Trade Information
Cash in Advance (CID)

10 Per Week